Mille Lumiére Anti age treatment with truffle & 24-carat gold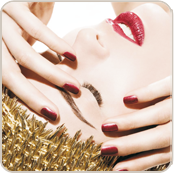 Price: 31,600,- HUF
There is a 2,000,- HUF discount for new costumers' first treatment.
To reach the optimal result guests are given advice about how to use the high quality Mille Lumiere products at home to make the effect of the treatment more lasting.
1050 Lait Démaquillant cream 200 ml: 18,450,- HUF
1060 Mille lotion tonique 200 ml: 18,450,- HUF
1000 Mille cream 50 ml: 100,000,- HUF
24 hours long anti–age effect. Contains froal stem cell extracts.
1005 moisturising cream  50 ml: 59,850,- HUF
1010 firming serum 30 ml: 61,350,- HUF
1020 Mille eye cream 15 ml: 32,250,- HUF